tools for your mental health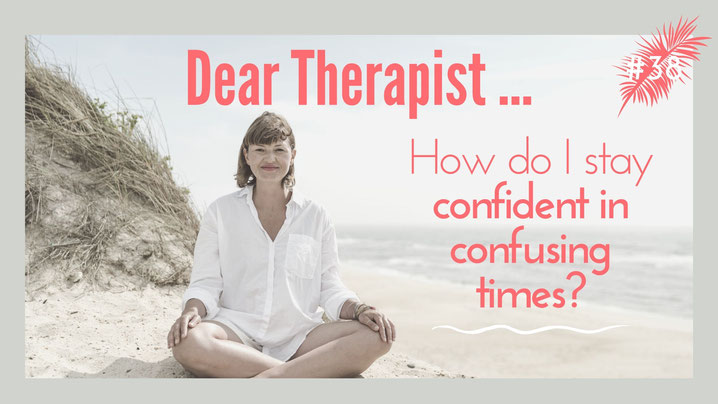 Listen to the episode here:
Which aspects should you focus on when you want to boost your self-confidence?
How is it even possible to stay confident and true to yourself in confusing times when outside forces feel overwhelming?
In my new podcast episode I speak about the 3 key qualities to focus on for staying confident in disturbing times:
🌿 courage
🌿 clarity
and
🌿 presence.
I mainly focus on courage in this episode and will continue to speak more about clarity and presence in the upcoming podcast episodes.
But why do I consider courage a key aspect when it comes to your self-confidence?
In my opinion, the brave risk to loose their stability for a short term, to live their presence long-term. They are able to resist this sweet taste of outside confirmation, which works like a short-term energy sugar-boost which does not give you long lasting energy back. The brave go for what they burn for and know that there might be criticism and maybe they even meet hurtful resistance. But people who act from a position of courage are much stronger connected with themselves and an inner clarity that all the projected resistance and rejection does not frighten them. – At least not enough to stop them acting.
Listen to the new podcast episode if this sounds interesting to you and if you want to dive deeper into this topic!
I - as always - appreciate your feedback!!
All the best,
Jasmin
get the "dear therapist" episodes on:
---