welcome to season 2 of dear therapist!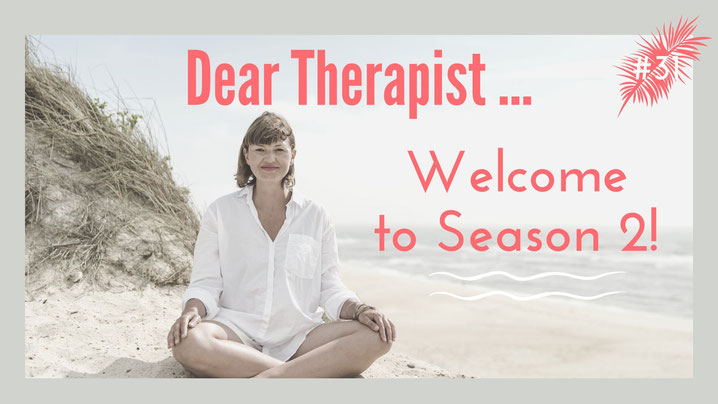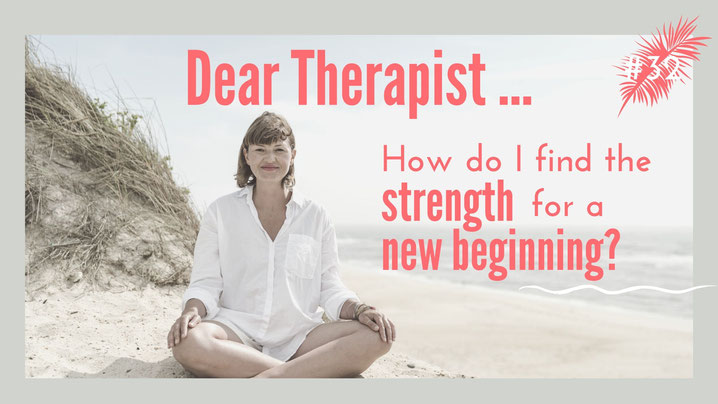 Listen to the episodes here:
 🥳 🎧 Welcome back to my podcast!!! 🎧 🥳
"How do I find the strength for a new beginning?" is the topic of the first new episode and I chose to speak about this topic because I think that our world has changed and is still changing on a profound way which requires new tools and new perspectives from us to grow into this new you in a new world
It can be little new beginnings every day which you are struggling with, the new beginning after the end of a relationship, a new job which you might need to look for or just startet - you can apply this episode to any situation which requires a new start and you being in a good position for this new start.
This episode is very practical – have pen and paper, your Ipad or computer next to you to take some notes and really make time and space for the episode to benefit most.
I give you 3 aspects of which I think they are crucial to work on when preparing for a new, fresh beginning:
1. Work on your GROUNDING every day. I repeat: EVERY DAY! This means to work on your basic needs every day – and as basic needs I count FOOD, WATER, SLEEP, EXERCISE, MEDITATION/ MENTAL STRESS MANAGEMENT SKILLS, THE QUALITY OF YOUR RELATIONSHIPS as well as THE QUALITY OF THE RELATIONSHIP TOWARDS YOURSELF
Only after your GROUNDING is in a good place you can start to reach out, learn new skills and start something new from a good, safe and strong positon.
2.     ACCEPT YOUR PAST AS YOUR PAST - Figure out what you need to heal and find peace with what happened in the past – peace means, that you fully accept that this has happened in your life. –You know longer want to rewrite your past, you accept that you are someone who … lost your job, ended a relationship, got sick or whose beloved ones got sick, who did not manage to create a good relationship with someone you loved, you accept that someone else did this to you, hurt you, left you alone when you needed this person most … and then – as part of this healing and acceptance process: share! Share your pain, share your tears, share with someone else this personal transition from the old you to the new you.
3.     FOCUS YOUR ENERGY - and especially make time and space where you focus on working on the new skills you need for a new start. Treat this time as important as your work time or as the time you need to rest while sleeping. This way, become the creator of this new beginning ahead instead of external circumstances just pushing you in any direction.
Listen to the episode and let me know what you can apply to your life! 
get the "dear therapist" episodes on:
---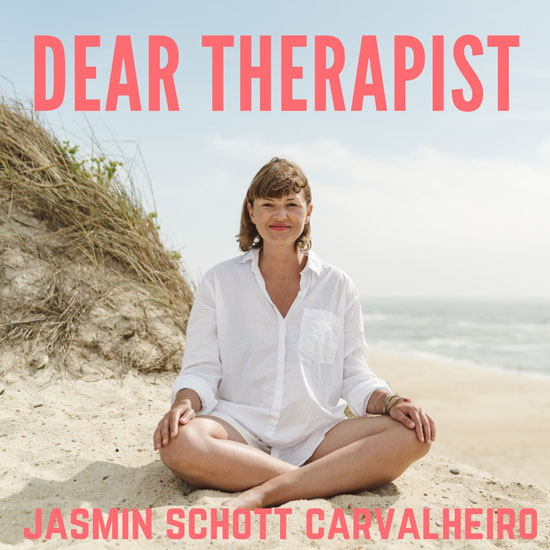 ---