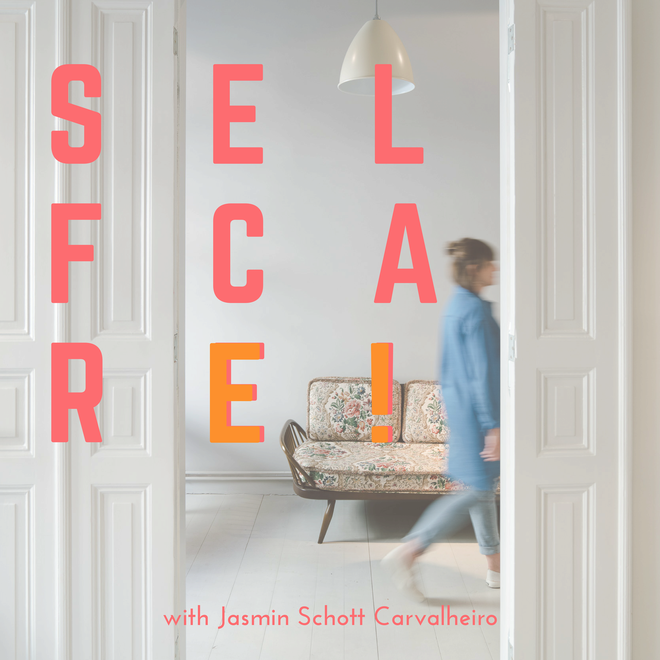 WHY IS SELFCARE SO IMPORTANT? WHY DOES EVERYONE SPEAK ABOUT SELFCOMPASSION AND BEING MINDFUL WITH YOURSELF THESE DAYS? DOESN`T THIS TURN US INTO EGOCENTRIC PEOPLE WHO BECOME MORE AND MORE SELF CENTERED AND LESS AND LESS CONNECTED TO OTHERS AND THE WORLD AROUND US?
Well, if I look back about ... 15 (outch...) years from now remembering my mid-20ies I did not know much about selfcompassion and selfcare. Yes, I knew how to book a manicure, to go shopping or watch an episode of "Sex and the city" to make myself feel better when I was feeling depressed or just not well. But I was far away from knowing what this SELF of mine REALLY needed to not just cover the sadness, emptiness or loneliness with nailpolish or some new jeans. This NOT-knowledge I could apply to my relationship-self, my work-self, my friendship-self, all my different selfs I had to deal with. And looking back I would say that the biggest accomplishment I made during these last 15 years is to get to know these different selfs better and how to take care of them in a kind, mindful and also brave way which helped me to improve all theses different areas in my life 100%: I have better relationships because I know how to care about myself, I get up with joy everyday for a job I love because I learned how to listen to mySELF and I surround myself with people who I don`t feel exhausted with after having met them but inspired and full of energy. So, yes, I would say: working on your capacity for selfcare and selfcompassion is definately worth it!
TRY IT YOURSELF AND DOWNLOAD MY LITTLE BOOKLET WITH SOME IDEAS HOW TO PRACTICE SELFCOMPASSION!
SELFCARE!
Here is my little selfcare-booklet for you to practice selfcompassion!
Selfcare.pdf
Adobe Acrobat Document
501.9 KB
---